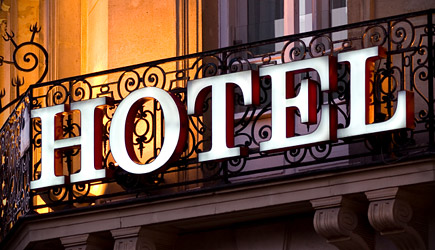 On my recent trip to Greece, I stayed in 3 different hotels. Once I arrived, I felt a little disappointment at all 3 hotels compared to the pictures that I had seen on their websites.
As I was laying in bed one night in the second hotel, enjoying the loud chatter and cigarette smoke wafting into my room, I started thinking that hotel website "photo galleries" are a lot like eHarmony pictures.
I have never tried online dating, but I know enough guys that have to know that the cute girl-next-door with the killer rack in her profile picture is inevitably going to be an overweight midget in a pushup bra when you meet her at the local TGIFridays.
Same goes for the hotel infinity pool, spa shower, and deluxe King size bed on a website. Well, Hello pool that is definitely finite, world's smallest shower, and sheets that constantly feel wet...even though they're not.
Why you tryin' to trick us hotels?! I seriously don't even mind mediocre hotels. It's mostly all I've ever known. Just don't make me think I'm going to live in the lap of luxury and then give me a key card to the lap of a tightass room I can't fit my suitcase in.
Poor room service I can handle. But unmet expectations of luxury I cannot.