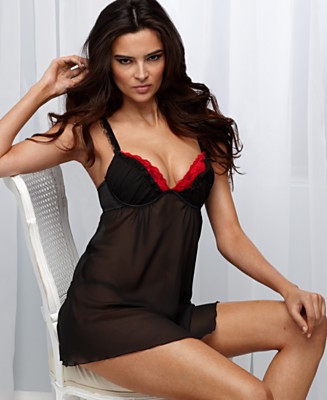 I happened upon this ad yesterday and I cannot stop laughing at it.
To me, there is nothing sexy about this.
All I can see is, "Buy this lingerie, or I'M GOING TO F*!CKING KILL YOU!"
I've never understood the heroin-chic, anorexic model thing, but the look of death definitely doesn't turn me on either.