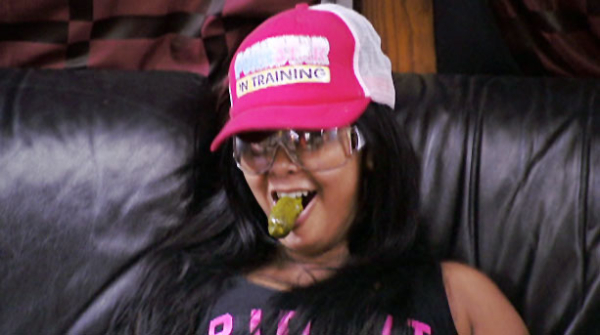 Sometimes I see or hear things around me and I can't help but think, "What would our deceased ancestors of yore think about this?"
There are so many things that go on in the world today that are so accepted but that would undoubtedly sound like a foreign language or just plain crazy talk to people who were alive 100 years ago.
Take the following plausible (and frequent) sentences for instance:
"OMG, Snooki just tweeted the funniest twitpic of her and JWOWW, LOL!"
"I wonder who our black President picked in his Final Four bracket for the NCAA Tournament."
Pure nonsense. I can't wait to see what words I don't recognize 50 years from now. I just pray that it doesn't have anything to do with "Kim and Kourtney and Khloe Take the Geriatric Ward." They need to be gone by then.