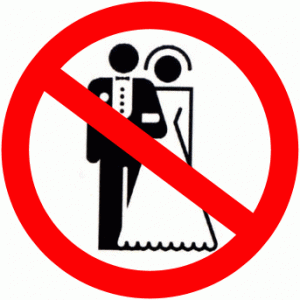 Intrigued by the headline of the article, I just stumbled upon this piece of "news" online:
Single mother-of-two reveals why she married HERSELF and even goes on date nights alone
(
article
)
Don't get me wrong, I'm all about some girl power, but this is just too much. Whatever happened to an old-fashioned
Treat Yourself Day
? Why does this woman have to call going out to dinner alone a "date night"
with herself!
I don't call it a date night when I drive through Chik Fil-A alone. Guess why? Cuz it's not!
And what if, God willing, this woman does find love again with another man? Which do you think would be more awkward: Telling a man you are dating that you are actually married? Or telling that same man that you are actually married...to yourself!!??
Me thinks the latter.
Also, the video of her marriage ceremony to herself on
this article
just hurts my heart. Can't you just give yourself daily affirmations? Isn't proclaiming that you will spend the rest of your life with yourself pretty obvious?
What I wouldn't give to see the exact wording on that wedding invitation!! Was there a first dance? Will she keep her last name? Or take her self's last name? Will she honeymoon at Sandals, Jamaica?
So many questions, so little wedding party. But at least you know it will last for all eternity.