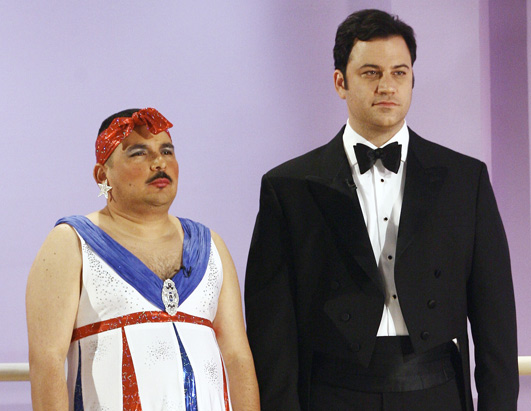 If you don't already watch Jimmy Kimmel Live, you should.
It comes on late, but at least record it.
I swear it's the funniest hour of free ab exerices I've ever had, every night.
His cast of characters is second to none and his jokes are literally the bomb.com.
Do yourself a favor and tune in every night.
Es muy bueno. And even though Jimmy might not be the sexiest beast in the world, if I had to play that game "who would you date if you could date someone other than your husband", which may or may not be a real game, mine would be Jimmy Kimmel with Guillermo as a chaperone.
If you watch, you'll get it. I wouldn't lie to you people!