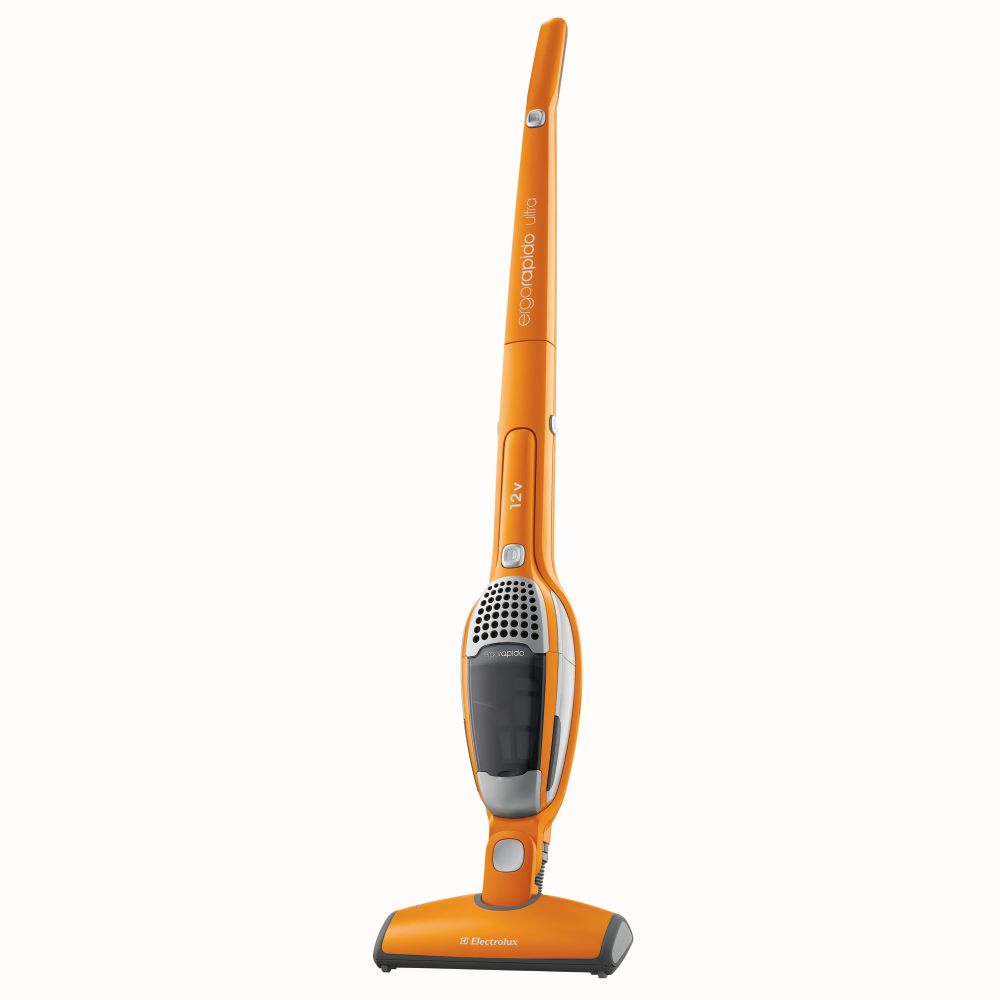 If you ever clean - by choice or by profession...or because you only work 3 days a week and have no excuse not to :( - get this:
Electrolux
Ergorapido
This little
bagless
, cordless wonder is like sex on a stick.
It pivots like a dream and makes those "hard to reach" spots a total non-issue.
And the best part?! You just have to make sure it's charged up before you use it and then you have no pesky cords to mess up your vacuuming
rhythm
. Don't you just hate it when that happens?
If you are a mom or a friend of a new homeowner or renter, this would be a great Christmas present. Just do not, I repeat DO NOT, give this to your wife or girlfriend as a present. As a recent recipient of a baking sheet gift, I know the ill feeling you get when someone gives you a gift that screams, "Merry Christmas...Now cook me something."
My mom gave me this one and I love it. Just a little tip from my dirty floors to yours!