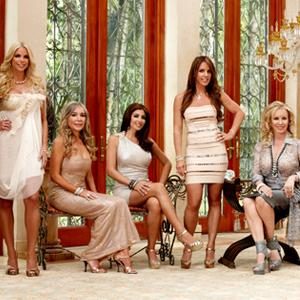 So far I'm thinking that the Miami bitches are way too friendly to have any good
dramz
.
I'm also highly confused why one of them, Lea from Texas, was cast on the show when she is clearly wearing mom jeans in the first episode's cooking scene.
I guess that can give us all hope that even the lamest dresser can be cast on what will undoubtedly me another hit show.
I can't wait until next week. I love this garbage.
Who's your favorite Miami Housewife so far?!
I think
mine is
going to be the Barbie girl because she seems the most ridiculous so far.